Majestic Theatre
2849 Gretna Rd.
Phone: 417-849-8331
Absolutely Country definitely Gospel
6/2/2021 – Rich Turcott  – The Majestic is a small up close theatre that highlights Jonathan/Deanna Edwards and Scott Roberts.  They are flawless in their show.  The Edward's have terrific voices that blend perfectly, add Scott, an acclaimed pianist and tenor, this show is exactly what the title says.  If you like traditional Country and Southern Gospel, put this who on your must see list.
7/23/2021 – Paul Landers – The group does an awesome job in bringing you songs from the 50's & 60's.  Your don't have to go to Detroit to hear ,The Doo Wop sound, it's here in Branson.  Don't miss this show.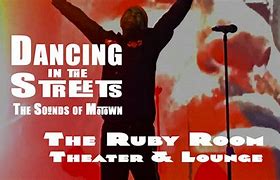 7/19/2021 – Paul Landers – This show pays homage to the many years of great music.  Hear songs like, My Girls, Stop in the Name of Love, just to name a few.  This show will have you stomping your feet, clapping your hands to the music.  The theatre is unique to Branson, in that it is considered a dinner theater.  While at your tables your can get food and drinks, as well as desserts.  If you love Motown music from the 5j0's & 60'ss, come see this show. 
6/15/2021 Paul Landers – Wonderful show.  Music from the 50's and 60's.  Blue grass to gospel with great harmonies.  Throw in some comedy and you can't go wrong.   
6/7/2021 – Jim Kast – The Branson Murder Mystery is not your typical murder mystery. The play has lots of audience participation, here is your chance to be a star. The cast does a nice job, even when they loose character a few times with the audience, which adds more comedy. The staff is very friendly.