Clay Cooper Theatre
3216 w, 76 Country blvd.
Phone: 417-332-2529
Clay Cooper Country Express
4/29/2022 – Michael Wackerly – Clay once again brings the high energy Country Express full throttle on the stage. Clay, his wife tina and sons Colton and Caden are joined on stage by comedian Matt Gumm, who's impressions and comedy skits enhance the show perfectly. Add the powerful voice of Kari Garrison and the harmonious 3rd power. Add Clays stage presence and this show is dynamite. The band is one of the best in town, and the Clay Cooper Dancers complement each act wonderfully. You will laugh hysterically with Clay's audience interaction, a top ticket in town.
5/18/2022 – Jason Cragg – I was blessed with the opportunity to move to Branson two years ago. Some might ask, "why Branson?" And I would have to say the heartwarming joy the people of the Branson community show to everyone. Last night, I was reminded of this true appreciation and hospitality when I visited Clay Cooper's Country Express. From "Mr. Bob" who met us in the parking lot (and if you need help remembering, his name is spelled the same front ways or backwards as he advised), to the entire staff. Then the Pre-Show starts, as my guest mentioned to me "How is Matt Gumm not in Hollywood?" My thought was he is too good and wholesome for Hollywood. Then, the Show starts and Clay, Kari, Colton and crew provide the "Cliffs-notes" version of why Branson is my new home town! A full tour of amazing music, great dancers, a top level band and I'm sorry but the tribute to the troops always inspires (no I didn't cry, allergies….).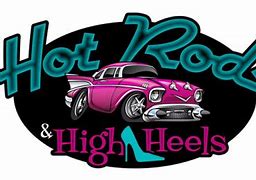 Rich Turcott – 5/3/2021  –  This is a time capsule of the music and dance styles of the 50's  Take a "stroll" thru the hi energy and great sound of the cast.  You will be "twisting"  in your seat and singing along.  Excellent show.  Don't miss this show.
5/9/2022 – Hot Rods and High Heels
50's at the soda shop and sock hop! Dynamic powerhouse of a show, fantastic costumes, and dance choreography. Nonstop from beginning to end. Classic rock n roll that has everyone dancing and singing along. Fantastic band of highly talented Musicians that headline hit after hit in this nostalgic masterpiece. Bring the whole family and dance the day away.
Michael Wackerly
Rich Turcott – 6/5/2021   –  Hold onto your seat, this show starts full throttle and doesn't  let up.  It's a fast ride thru time that touches on over 100 songs.  The show is in its 19th season.  The show will have you singing and dancing and reliving those Glory days again.  Fantastic band and terrific cast.  Get out to see this show. 
Dean Z the Ultimate Elvis
5/28/2022 – Jason Cragg – A friend asked me to describe a show I'd seen today (Matt Gumm & Company) and it took me a few minutes to formulate an answer and even then my answer was still lacking. My answer was a combination of vaudeville, comedy, and great music. Yet that is so lacking of the true Matt Gumm & Co. experience. Travis Spratt joins Matt and Matt's sister (Jamie), Mother and Father to round out "& Company". Jamie possesses an amazing voice that can rival any in town. Momma and Father Gumm have been blessing the Ozark region since the early 1970's and their finely tuned skills are on full display and illuminated in Jamie and Matt's talent. Then there is Matt, how does one describe the consummate showman? Comedy Skills, check. Amazing impersonation abilities, check. Voice that seemingly could sing anything, check. With all my heart I can say I truly believe anyone would love this show, regardless of age (or even if in a bad mood, this group will get them smiling)! I did have one complaint… this show is a limited engagement, special event so plan accordingly as you do not want to miss! Please fix my complaint and make this Amazing show a fixture in Branson, please?