Clay Cooper Theatre
3216 w, 76 Country blvd.
Phone: 417-332-2529
Clay Cooper Country Express
4/28/2023 – barb willkomm – Explosive all new show with Clay Cooper Country Express. High energy dance routines, excellent choices of songs and a new comedy skit that I won't detail to spoil it. But it's funny, funny, funny. Clay has quite the knack for choosing audience members to chat with. Have never been to a show where it might have come across as awkward. Be sure to get there early to catch the always  hilarious preshow.
5/18/2023 – Michael Porter – Clay Cooper has a new show and it's fantastic!  Wide variety of music, great choreography and Matt Gumm is fantastic. You will love how Clay works with the audience. Top show in town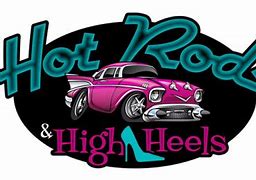 5/15/2023 – Michael Porter –  Music from the 1950's. There were people dancing in the aisle. Music had such a great beat. music from Bobby Darin, Chuck Berry, Buddy Holly, Elvis, Ritchie Valens, and many more. fun show. it received a standing ovation. Relive your sock hop days! 
4/20/2023 michael wackerly –  Hold onto your seat, this show starts full throttle and doesn't  let up.  It's a fast ride thru the 60's and 70's. Amber, Matt and the entire cast give it all to you.  Great vocals, choreography and  band will leave you dancing in you seats. Come and relive the glory days of the 60's once again. Come and see this great and energetic show.
4/20/2023 – Barb Willkomm – For all the favorites of the 60's and a small portion of the 70's this show covers it all!  Fantastic apparel to match the period. Very high energy and great video clips.  This show, as well as other Branson shows honors our veterans but in a way that is truly a tribute. While the screens show the conflicts that have occurred, the cast sings from the shadows so as not to take anything away.  Excellent family show.
5/7/2023 – MIchael Porter – Don't blink your eyes! What a show this is, great choreography and costumes. Fantastic voices and great band backing them. This show covers songs from the 60's and some 70's. High energy good time. Highly recommend this one.
4/12/2023 Jim Kast – Elvis has not left the building but you can see him at the Clay Cooper Theatre.  Dean Z has put together the Ultimate Elvis show. The voice, the moves and the band are all tops. Background singers are fantastic you will be singing and dancing and remembering this show for a long time. Sit back and enjoy. Put this on your must see shows. 
4/28/2023 – Barb Willkomm – When in town and wanting to see an excellent tribute show then look no further than Dean Z!  Watch the calendar closely as he performs limited engagements. A winner of the title Ultimate Elvis in 2013 and sanctioned by the Presley family will give you an idea of what you're in store for. Elvis is joined on stage by an outstanding horn section, good band and backup singers–The Delta Tones and Tupelo Sound.  Be sure to check this matinee show out when visiting Branson. 
5/22/2023 – MIchael Porter – What a show! Fantastic energy right from the start. Hit after hit of the king, fantastic band and background singers. Dean Z makes Elvis come alive. Listen to all your favorites sing along and dance  Fantastic show
7/5/2022  – mike porter                                         Haygoods
The Haygood's have put together a spectacular show for the whole family, something for everyone. Very talented musicians and vocalist combined with the special effects make this a must-see show.
5/28/2022 – Jason Cragg – A friend asked me to describe a show I'd seen today (Matt Gumm & Company) and it took me a few minutes to formulate an answer and even then my answer was still lacking. My answer was a combination of vaudeville, comedy, and great music. Yet that is so lacking of the true Matt Gumm & Co. experience. Travis Spratt joins Matt and Matt's sister (Jamie), Mother and Father to round out "& Company". Jamie possesses an amazing voice that can rival any in town. Momma and Father Gumm have been blessing the Ozark region since the early 1970's and their finely tuned skills are on full display and illuminated in Jamie and Matt's talent. Then there is Matt, how does one describe the consummate showman? Comedy Skills, check. Amazing impersonation abilities, check. Voice that seemingly could sing anything, check. With all my heart I can say I truly believe anyone would love this show, regardless of age (or even if in a bad mood, this group will get them smiling)! I did have one complaint… this show is a limited engagement, special event so plan accordingly as you do not want to miss! Please fix my complaint and make this Amazing show a fixture in Branson, please?