Duttons Theatre
3454 W. 76 Country Blvd.
Phone: 417-332-2772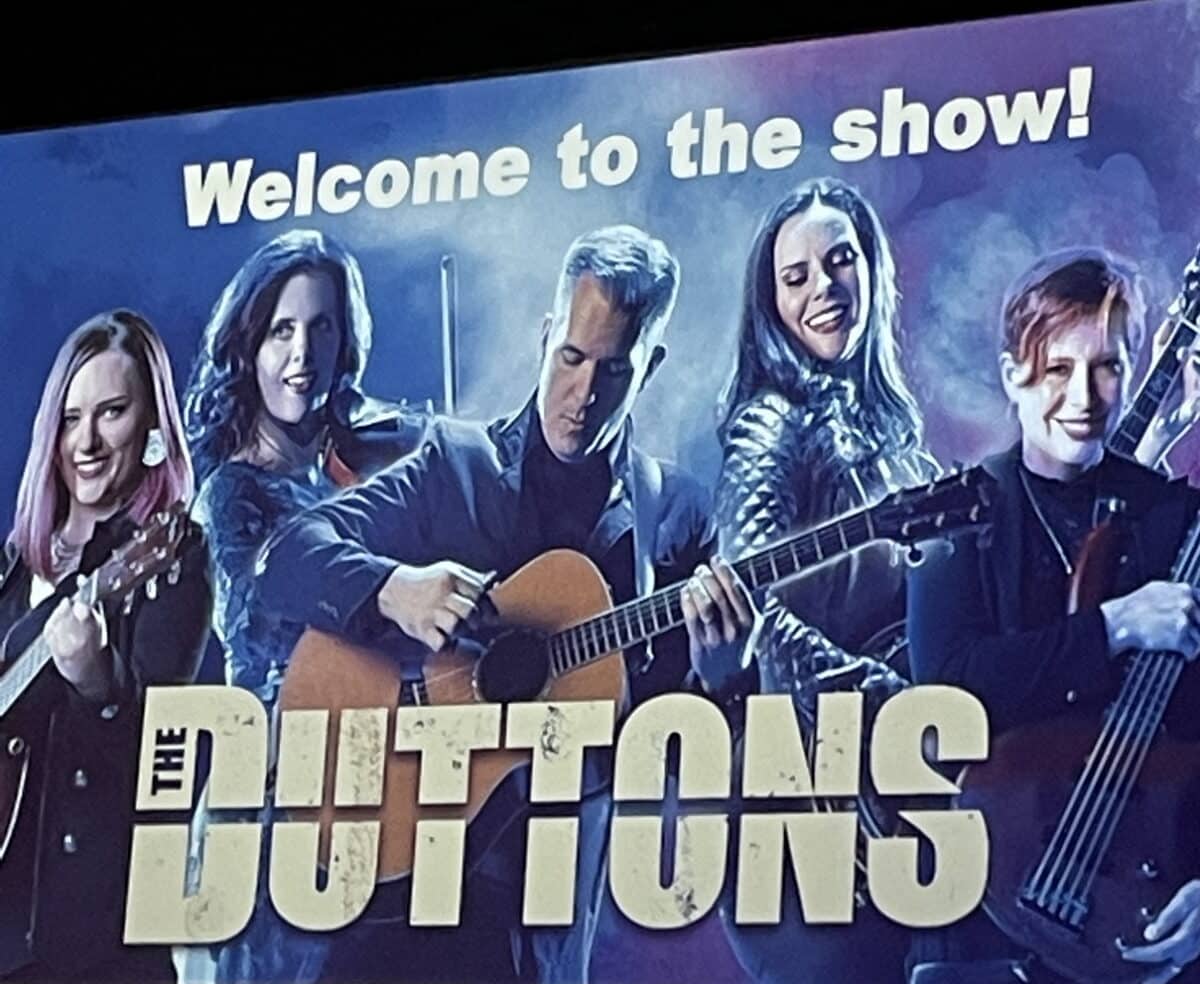 4/28/2022 – Michelle Folse – Very family friendly. For a unique spin, The Dutton's have taken iconic modern-day songs and "Classified" and "Bluegrassified" them. Fun trying to play name that tune before the song and artist is revealed. And then there's "Horn Boy"! His humor and horn playing expertise is very entertaining! Don't miss this multi-generational show from one of the most well-known families of Branson.
4/28/2022 – Michael Wackerly – This show offers everything from Bluegrass to pop, country and Classical. High energy from beginning to end. The harmonies are fantastic, and the musical talents are top notch in town. Timothy, Amy, Abby, Rachel and Judith complement each other perfectly, add the kids and this becomes a dynamic, musical adventure you can't miss!!
4/29/2022 – jim kast – A true patriotic show.  This show takes you back to WW2 Radio days.  Set in a radio format they cover all (or most all) the songs of the 40's. The all-talented Broadway performers ,dance and sing.  Close your  eyes and be transported back in time. Jodie is the emcee of the show and does an excellent job.  The show is backed by a 7=piece band like they use to have when they traveled to put on shows for the service men and women.  21-gun salute for this show.
6/29/2022  – mike porter                           All Hands On Deck
Fantastic show reliving those days of Radio shows during the war. Broadway caliber production. Wonderful vocals and choreography, all-star orchestra highlights this fantastic production. Must see.