Jerry Presley's God and Country Threatre
1840 W. 76 Country Blvd.
Phone: 417-334-6806
Elvis Live.. Aloha From Hawaii
6/5/2021 – Rich Turcott – A full 2 hours of Elvis.  Fantastic show, great band, and terrific backup singers.  Jerry Presley delivers a show worthy of the King off rock and roll.  He even takes audience requests.
5/12/2022 – Michelle Folse – Relive the songs of one of the most historic moments of Elvis' career. This show highlights the very first entertainment special by a solo artist that was broadcast live all around the world. Jerry Presley, (Elvis' cousin) dons the iconic eagle jumpsuit as he performs numerous Elvis' classics such as "See See Rider," "Burning Love," "Suspicious Minds," and signature song "My Way." And ladies, be ready, you have a chance to get a scarf from Elvis which he will gladly autograph after the show.
Elvis Live... Madison Square Garden
6/3/2021 – Rich Turcott – With a 9 piece band and 5 backup singers, this is one of the largest show in Branson.  Journey thru the Elvis at Madison garden Concert as Jerry Presley sings all the hits and makes the moves Elvis created.  This is a very good show and one to put on your list to see in Branson.  What can you say when Elvis is in the Building.  
6/5/2021 – Paul Landers – Jerry Presley does a wonderful tribute to his cousin, Elvis. The unique thing about this show is he takes requests. The only show I have been to so far that takes requests. The band and backup singers ere great. Some of them used to perform with Elvis. If you are an Elvis fan, this show is for you.
Waylon Willie and the Good ol Boys
6/20/2022 – mike porter – Great show. The show takes you on an incredible Waylon, Willie, Merle Haggard and many more. If you love good old country songs, get over to Jerry Presley God and Country Theatre and take in this show.
6/30/2021 – Paul Landers – Diana Lynn and Ron Peterson do an awesome job paying tribute to the Carpenters.  Diana does such a good job that if you close yours eyes, you would think Karen was singing.  Together they do a great job.  They provide some great background information about Karen and Richard Carpenter.  This is a must see show when in Branson.
6/23/2022 – mike porter                                     Carpenters Once More
Relive the glory years of the Carpenters at Jerry Presley's God and Country Theatre. Hit after Hit of the songs that made the Carpenters a household name. wonderful band and wonderful tribute show. Must see
4/19/2-22 – Rich Turcott – This tribute show is at the top of the list.  Keith Allyn does amazing things.  He starts with a question and answer period.  Keith has 10 piece Show Band.  What other tribute show has that.  He also changes his vest at least 5 times while on stage.  try to figure out how he does that.  His voce and song selection is fantastic.  He is a true showman and the show is as good as it gets.  Start your day at his 10am show at Jerry Presley God and Country Theatre.  You won't be disappointed. 
5/12/2022 – Michelle Folse – Well, "Hello Again"! Keith Allynn expertly recreates the looks, moves, and sounds of Neil Diamond.  Keith is joined by the award-winning Double Diamond band and his beautiful songstress wife, Diana Lynn. This all-star cast will take you through many of Diamond's hits, including; "Sweet Caroline," "Song Sung Blue," and "America." You won't to miss the emotion filled duet with his wife as they perform "You Don't Bring Me Flowers
5/17/2022 – Jim Kast – Keith Allynn does a fantastic job in this tribute to Neil Diamond. The image, the voice, the mannerisms are all spot on. Backed on stage by a 10-piece orchestra of top musicians and fantastic background singers they form an incredible show that you will not want to miss.
6/23/2022  – mike porter                                    A Neil Diamond Tribute
Keith Allynn is Neil Diamond, the voice, the mannerism, the whole nine yards. Backed by a fantastic orchestra Keith gives you the ultimate Diamond experience,
6/15/2022 – mike porter – 50 Years of Kenny Rogers, starring Shane Vorhaben and Wendy Sewell.  They will start your day off with hits and hits of Kenny Rogers.  Both of them have a great voices and a great band to back them up.  Another show to put on your list of things to do while in Branson.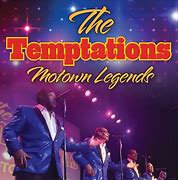 The Temptations Motown Legends
Lionel Richie - A Lionel Richie Tribute
George Strait - A Country Legend Show
6/16/2022  – mike porter                                   Strait a Country Legend
Tommy James brings to life the George Strait catalog, relive hit after hit of the King of Country music, in this energetic show.
Rockitman - A Tribute to Elton John
5/14/2022 – Michelle Folse – This new tribute show spotlights the hits of Sir Elton John. Sing along to "Candle in the Wind," "Tiny Dancer," and many other hits. Elton's flashy style is captured through multiple glitzy costume changes. The live musicians will have you and the "Rocket Man" rocking all night. Don't let the sun go down on you before seeing this show.
7/10/2022 – mike porter                          Rockitman
Elton John is alive and well in Branson. Superb tribute to Sir Elton John. Hit after hit delivered with precision, very entertaining show. backed by a wonderful band this show rocks. Sing and dance along to all your favorites. You will remember when rock was fun.
Neil Sedaka - His Musi Legacy