Jerry Presley's God and Country Threatre
1840 W. 76 Country Blvd.
Phone: 417-334-6806
Elvis Live.. Aloha From Hawaii
6/5/2021 – Rich Turcott – A full 2 hours of Elvis.  Fantastic show, great band, and terrific backup singers.  Jerry Presley delivers a show worthy of the King off rock and roll.  He even takes audience requests.
Elvis Live... Madison Square Garden
6/3/2021 – Rich Turcott – With a 9 piece band and 5 backup singers, this is one of the largest show in Branson.  Journey thru the Elvis at Madison garden Concert as Jerry Presley sings all the hits and makes the moves Elvis created.  This is a very good show and one to put on your list to see in Branson.  What can you say when Elvis is in the Building.  
6/5/2021 – Paul Landers – Jerry Presley does a wonderful tribute to his cousin, Elvis. The unique thing about this show is he takes requests. The only show I have been to so far that takes requests. The band and backup singers ere great. Some of them used to perform with Elvis. If you are an Elvis fan, this show is for you.
Elvis Live... Request Night
Waylon Willie and the Good ol Boys
7/14/2021 – Paul Landers – Great show.  The show takes you on an incredible Waylon, Willie, Merle Haggard and many more.  Heather  Gentry who sings songs of the good old girls and other country greats.  If you love good old country songs, get over to Jerry Presley God and Country Theatre and take in this show.
6/30/2021 – Paul Landers – Diana Lynn and Ron Peterson do an awesome job paying tribute to the Carpenters.  Diana does such a good job that if you close yours eyes, you would think Karen was singing.  Together they do a great job.  They provide some great background information about Karen and Richard Carpenter.  This is a must see show when in Branson.
6/2/2021 – Rich Turcott – Sit back , relax and pretend you are a a Neil Diamond concert.  Keith Allen has the voice and appearance to make this an excellent tribute show.  All the music is live and performed by a cast of high quality musicians and back up singers.  You hear all the well known songs and few you've not hear.  Keith add just enough comedy to keep you laughing.
6/10/2021 – Paul Landers – This is a must see show.  They do songs like, Landside, Sara, Gypsy, Lovers Forever, You make Loving Fun, Don't Stop, just o name a few.  The vocals and Instrumentals are great.  Sounded better than some of the Originals.
7/5/2021 – Paul Landers – 50 Years of Kenny Rogers, starring Shane Vorhaben and Heather Gentry.  They will start your day off with hits and hits of Kenny Rogers.  Both of them have a great voices and a great band to back them up.  Another show to put on your list of things to do while in Branson.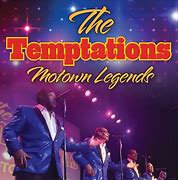 The Temptations Motown Legends
4/24/2021 – Michael Wackerly – Motown sounds are back in town.  Fantastic show, light harmonies, great choreography.  Enjoy hit after hit in the Motown songbook.  Fun, fun show.  Another on to put on your list.
Neil Sedaka, His Music Legacy