Americana THeatre
2905 W. 76 Country Blvd.
Phone: 417-544-8700
C J Newsom's Classic Country & Comedy
5/30/2021 – Rich Turcott –  This is a top quality show of singers, led by C J Newsom, and Michael Frost.  The band is led by John Carroll and was as good as it gets.  The comedy of Terry Wayne Sanders, Aka, Homer Lee, keeps you laughing whether you were seeing Barney Fife or Joan Rivers.  The songs led us through a journey of top hits from Patsy Cline to Garth Brooks.  this is a must see show.
6/28/2021 – Paul Landers –  Hear classis Patsy Cline songs to the high energy, foot-stomping arrangements of Dolly Parton, Johnny Cash and many more.  Eight-time comedian of the year, Terry Wayne Sanders, who portrays Barney Fife, Joan Rivers, Gramma Beulah, and several other impersonations , will have you doubled over laughing.  This is a great show you will remember for a long time.
6/1/2021 – Rich Turcott –  What an uplifting way to start the day.  No fancy sets or lighting, just a show to just sit back, relax and forget about stress of life for 2 hours.  Fantastic harmonies and soulful gospel renditions that are wonderfully done.  Do yourself and family a favor and see this great show.
6/1/2021 – Rich Turcott –  This high energy, high lights icons like, Cyndi Lauper, Police, and even Boy George.  Excellent singers and great lighting and video, support this show.  Very entertaining.  Must see show.
7/2/2021 – Paul Landers –  This show takes you back to those hits of the 80's that we all know and love.  High energy show, wonderful music and great dancing, costumes change is fast.  Great show for the whole family, young and old alike. 
Raiding The Country Vault
6/9/2021 – Julie Landers –  If you haven't seen Raiding The Country Vault, put this show on your must see list.  The vocalists and musicans that perform iconic country hit classics are exceptional!  This show delivers!
4/24/2021 – Michael Wackerly –  This is an incredible show staring George Dyer and his wife Clarisse.  Always the showman, enjoy this powerful tenor voice amazing love songs, opera and Broadway shows.  Sit back and enjoy the musical journey.  Don't miss this show.
6/3/2021 – Rich Turcott –   -Incredibly talented family, each playing multiply instruments.  They are an entertaining group with vitality and energy in every song.  Each member of the family is  highlighted.  They add a different slant on many well know songs.    
7/20/2021 – Paul Landers –  Be prepared to be blown away by the powerful music.  This is a very talented family where all members play several different instruments.  If you love good music, this show is for you.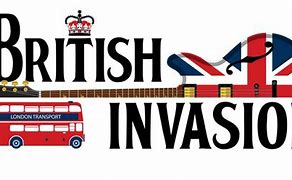 6/5/2021 –  From the Beatles,to the Stones,to Elton John,with Dusty Springfield and many other groups this is a very good show. If you like British Rock this is the one for you . Rich Turcott
5/30/2021 – Rich Turcott – This is a very high energy show. The show is a journey back to some of the songs of the 50's thru the 80's. The costumes and energy provided a pleasant show for all.
7/23/2021 – Paul Landers – Rock & Roll Royalty plays tribute to the rock & roll start of the 50's thru the 80's. Great music and costume. If you like this kind of music, then this show is for you.